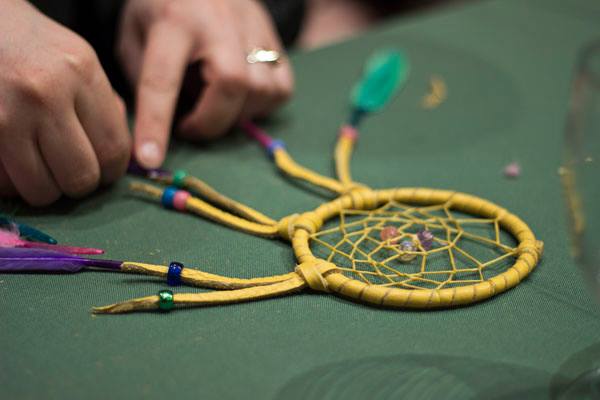 Wed. April 11th at 7 pm.
A step by step workshop; Make your own Dream Catcher
Join Jake Charles from First Nations Cultural as he guides us to create our own personal Dream Catcher.
What does the Dream Catcher provide for you? 
When hung over or near your bed, swinging freely in the air, it catches the dreams as they flow by. The good dreams know how to pass through the dream catcher through the outer holes and then slide down the soft feathers so gently that many times the sleeper doesn't even know that he/she is dreaming. The bad dreams, not knowing the way, get tangled in the dream catcher and perish with the first light of the new day.
DATE:  Wednesday 11th April 2018
TIME:  7:00 – 9:30pm
COST: $45.00 +HST includes all supplies
LOCATION:  Your Best Life 171 Main Street South Suite 7E Newmarket, Ontario, Canada L3Y 3Y9
PARKING:  Free Parking at the back, off of Doug Duncan Drive, walk up steps on side of the building and enter the side door, the suite is on right